Our experience spans a wide range of B to B and consumer accounts. We have a fairly unique niche of strategically based, breakthrough advertising, marketing and communications – more economical than a larger agency. From special projects to entire integrated marketing campaigns for Fortune 500 companies.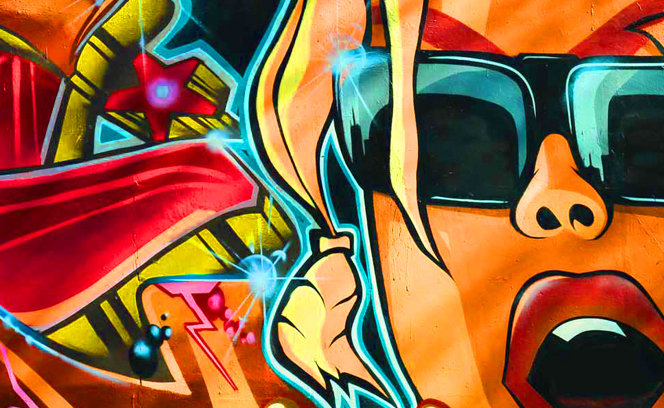 Graffiti art used for architectural lighting firm
Specialty Lighting was introducing a new line of architectural lighting called GRAFFITI. So naturally it begged the question of whether to use actual graffiti art in the marketing materials.
Go to Specialty Lighting in the Literature navigation section at left to see samples of the brochure.
Credit: Specialty Lighting is a client of the ARENDS agency

Every typeface has a distinctive personality
Typography speaks in its own distinct tone of voice. It can "sound" traditional, cutting-edge, quirky, authoritative, irreverent, humorous, masculine, feminine, educational, journalistic, wymsical or hip.
What separates good typography usage from the mediocre is sensitivity to the nuance of choices. "Do I use an old style serif font, a square serif, san serif, partial serif, caligraphic, bold, thin, condensed, compressed, extended, all caps, all lower case, small caps, letterspaced, tightly kerned, centered, flush left, flush right, justified left and right…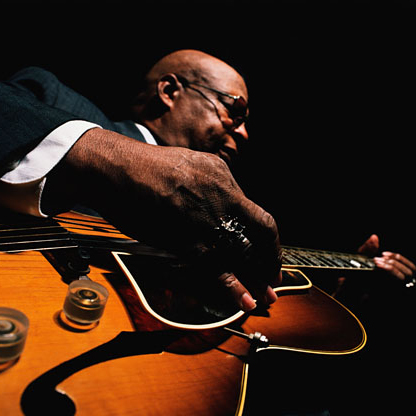 Website Design / Positioning
We have designed dozens of websites over the years.
This sample if of a leading "Michigan Ave." ad agency, Burrell Advertising, needed significant repositioning along with a bold new website.
Go to Burrell Advertising in the Websites navigation section at left to see samples of the website design.
Corporate Identity
We have created over a hundred and fifty logos over the years for a variety of consumer and B to B firms.
For a look at some of these, Go to Logos in the Corporate Identity navigation section at left.
Powerful graphics provide impact
We like to push beyond the use of photography when it is appropriate. We see it as an opportunity to provide greater insight into an idea.
The illustration above/left was for Spacesaver Corporation who sells high-density mobile shelving. It's the shelving that rolls back and forth with only one aisle every so often. The illustration above shows the contraction of materials stored and the space saved using this system.
The illustration above/right was for Kohler. It shows the human form in various positions and mathematical schematics, all representing the Kohler's focus on ergonomics in their product develolpment.
Iterative Healthcare Solutions
Itentive Healthcare Solutions helps healthcare practices better leverage people, processes and technology—including NextGen® implementation/optimization—to operate more effectively and deliver better care.
Go to Iterative Healthcare Solutions in the Literature navigation section at left to see samples of this brochure.
Bernina iron packaging
Known primarily for high end sewing machines and sergers, Bernina needed packaging for a new line of high end irons.
Go to Bernina in the Packaging navigation section at left to see samples of the packaging.
Banner ads for Abbott Molecular
A common issue that faces any firm with highly technical products is how to market those products. A highly technical division needed a look to their website that humanized complex testing products for the medical community.
Go to Abbott Molecular in the Advertising navigation section at left to see samples of the banner ads.
Ad campaign for high-density mobile storage systems
Spacesaver sells their high-density mobile systems to a number of hospital departments. One of which is Central Storage which always seem to be "packed to the gills" with the standard flow of reusables, patient chargeables and other supplies.
Go to Spacesaver in the Advertising navigation section at left to see the ad.
Mailer announcing tantalizing promotion
When Zurich Life and BMW got together on a promotion for the Zurich sales staff, it seemed logical to play up the circular BMW mark. We also delivered the circular multi-panel direct mail piece in a translucent envelope.
Go to Zurich Life / BMW in the Direct Response navigation section at left to see the sample.
Chicago Convention and Tourism
Ad campaign for Chicago Convention Bureau to attract "mid-size" trade shows to Chicago convention facilities. This ad image combined a reference to the Home Cooking Expo and the Midwest Beauty Show.
Go to Chicago Convention in the Advertising navigation section at left to see the ad.
"Trust is earned. Never given."
And nowhere is this truer than at the bottom of a mindshaft. When all it takes is one spark from an electrical connector or light to create an underground explosion, trust in your vendors and products is paramount.
Global manufacturer of electrical connectors, couplers and lighting for the mining industry, Victor needed to reposition themselves as "the one you can depend on".
Go to Victor Mining in the Literature navigation section at left to see samples of the brochure.
Three part direct response mailing with a 28% response.
Unique die cut series of self-mail pieces featuring the peaceful benefits of facilities at five area hotels. The twist was that the copy displayed on each panel under the die cut visual words – "Air, Land and Water" spoke of the negatives of holding meetings at downtown Chicago hotels. "Vanish into thin AIR. Is this what seems to happen with your money when you hold meetings in downtown Chicago?"
Go to the Oak Brook Convention Committee in the Direct Response navigation section at left to see a sample of the brochure.
Indola Hair Care
Hair care is all about style and image. Indola Hair Care has re-energized its 'power performance' Innova range to capture the essence of this fun and funky hair care line, transforming shelves with new, contemporty packaging with graphics reflecting the fresh vibrancy that is Indola.
Aurora Steel Products
Aurora Steel Products make s a rotary file. An illustration of how this filing unit rotates was the best solution to easily convey the concept.
7-Eleven 75th Anniversary Brochure
With photo shoots simultaneously occurring in a half dozen countries this was our first attempt at art direction of photographers using only the internet.
Go to 7-Eleven in the Literature navigation section at left to see the ad.